Vital Fat DB Plus Mineral Powder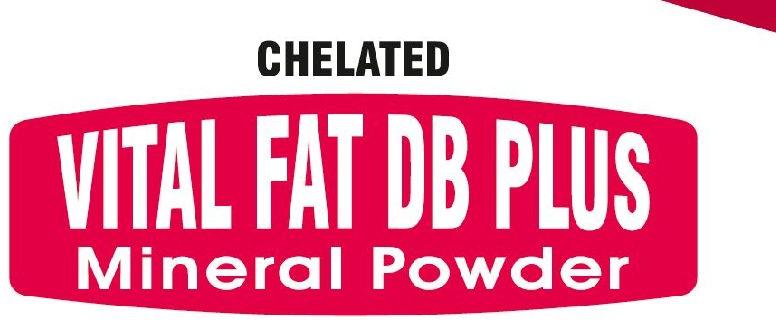 Business Type
Manufacturer, Supplier
Lactobacillus acidophilus
2.0 x 106 (cful / g)
Bacillus Subtilis
1.0 x 105 (cful / g)
Saccharomyces Cerevisiae
5.0 x 106 (cfu /g)
Click to view more
Product Details
Monosodium Glutamate
0.75%
Presentation
500 gm.,1 kg., 2.5 kg., 5 kg., 10 kg., 20kg., 25 kg

Mixing Ratio ForAnimaI :
25g to 30g per cow / buffalo per day to be mixed in the feed
10g to 15g per calf per day be mixed in the feed for better weight gains.
BENEFITS :
Maximum Bio-availabilty of Minerals in body.
Improves health, growth lactation yield & fat percentage in milk.
Improves immunity, digestion & Overall health status.Improved fertility & maintains Health.
Regulates estrous cycle & Enhances conception rate to improve
reproductive function
Increase Meat Production.
Increase Body Immunity
Looking for "
Vital Fat DB Plus Mineral Powder

" ?
Kilogram